Australian Van Loon's and Janssens
The best of **Scrumpy** lines
This site is under construction and will be updated regularly
The above cock bird is my No1 breeing cock for the seaons 2007-08-09 he is inbred to the son of **Scrumpy** one of the Planet Bros best racing Van Loons
Pedigree of 939 showing how close it is bred to the original **Scrumpy** youngster imported into Australia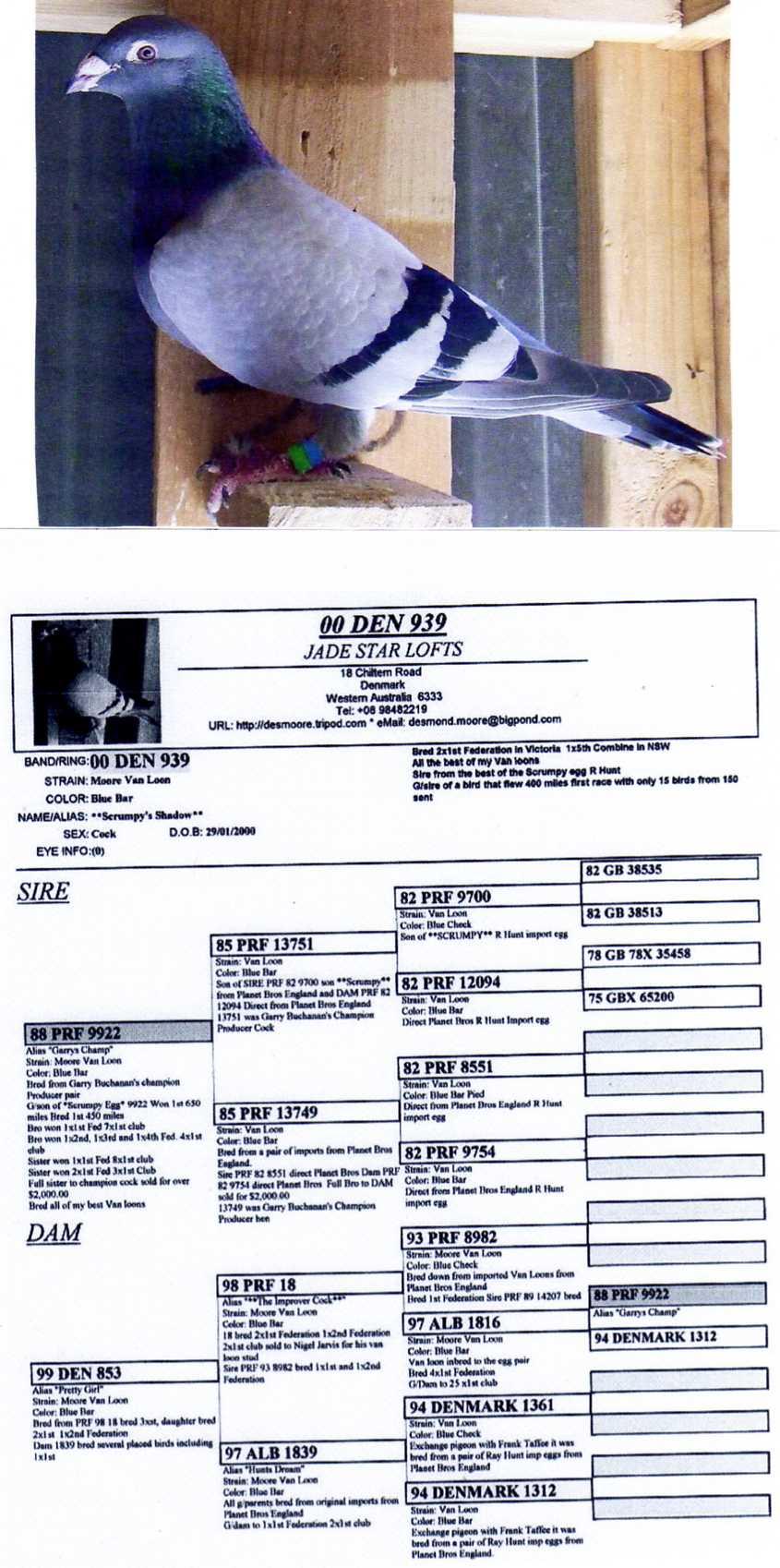 The above hen is a half sister to the above cock bird they are mated together and are producing some very well performed pigeons winning up to Combine level.
The hen was only ever entered in one race which she won from 750 klm straight off the loft after 3 X 100klm tosses
A young cock bird bred from the above pair
B/BPIED COCK DEN 05 31
SIRE OF 2nd CLUB. 3rd FED SURAT vel 1149mpm.
3rd.CLUB 8th FED MILTON vel 1413mpm.
Equal. 1st CLUB.1st FED TAREE Vel. 1183mpm.
Equal. 1st CLUB 4th FED TAREE
A daughter WON 3rd CLUB 8th FED MITCHELL
3rd BREEDERS PLATE MUNGINDI $1,200.
And 1st CLUB BYRON BAY.
A full brother to Denmark 05 31 he is in the breeding loft
This cock was bred down from birds imported into Australia from the lofts of Planet Bros England.
I have three son's from this cock in the breeders